AT HOME WITH SCOTT STERNBERG
Focus in
In his Streamline Moderne home in Los Angeles, designer and Entireworld founder Scott Sternberg makes time to step away from the screen.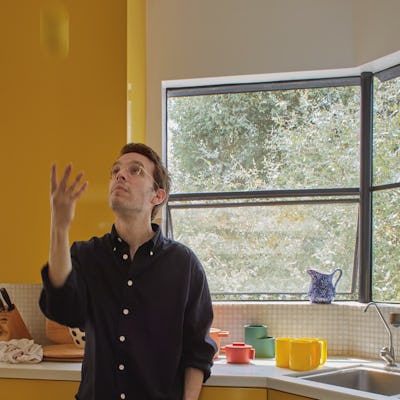 On screen-free strolls
Mornings are pretty much the same, but they definitely feel more relaxed without the dread of traffic ahead. I walk my dog, Zod, through the Silver Lake hills around where I live. The walks have improved now as I've committed to not bringing my phone – no news, no emails, no noise. It's heaven.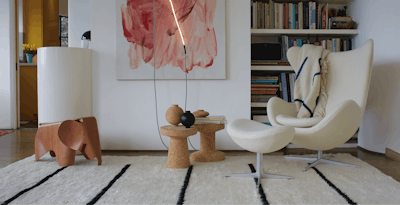 On finding focus
I've developed a pretty strong internal honing signal to understand where I should be focusing my mind and time – towards the administrative or the creative – knowing that I can't just be creative on cue. I tend to get as much done as possible in the mornings, leaving the afternoon free and open to possibility.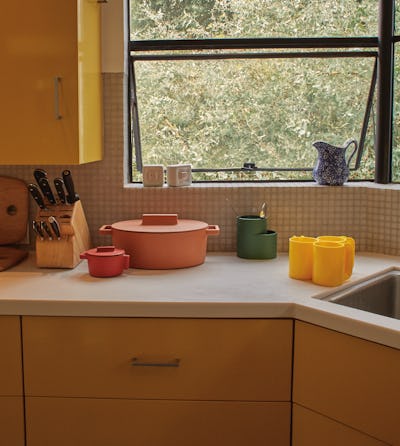 On new perspectives
The quarantine has made my own world quite small, allowing me to appreciate and value the simple pleasures, while also realizing clearly that others aren't as fortunate. So, it's become evident that it's really my responsibility to make every effort to give back to organizations and causes that can help uplift communities in need.
"For me, the experience of the past six months has had this dual effect of making the world seem both smaller and bigger." —

Scott Sternberg