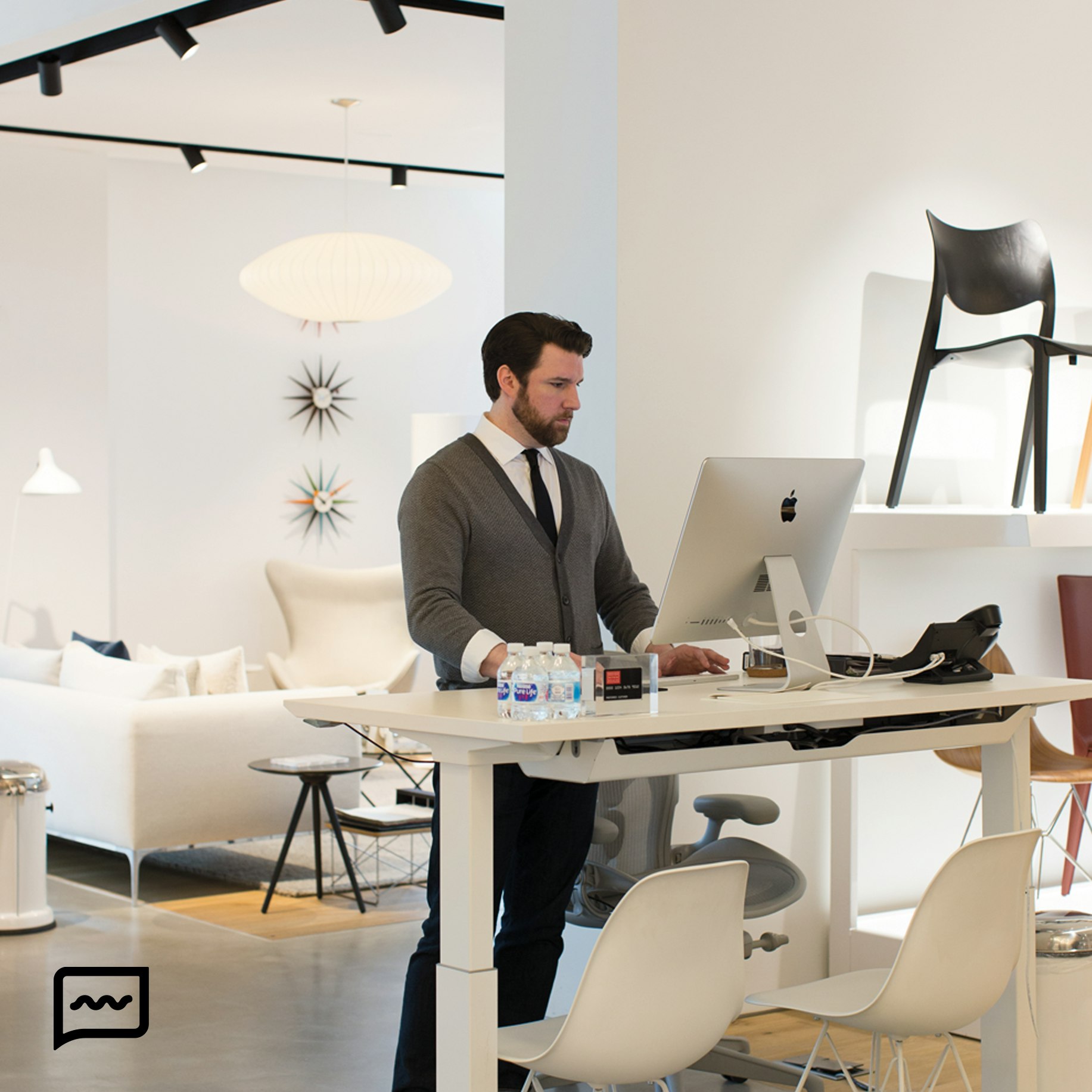 Any questions so far? We can help.
Complimentary design services including expert design consultations, in-home measuring and 3-D renderings of your rooms.
Modern Wall Sconces & Wall Lights
Dating back to the 15th century, wall sconces were invented before the luxury of electricity came to exist. They were once simple candle brackets, usually constructed from wood or metal, that were affixed to the walls of homes and churches to illuminate rooms and hallways after dark. It's safe to say: This type of wall light fixture has come a long way from its Middle English origins.

Modern home lighting has redefined the notion of a sconce. Though wall sconces' roots recall a more primitive era, they are now largely thought of as wall lights or wall lamps, which vary in appearance so widely that only a few modern wall lights qualify as wall sconces. Designer wall sconces and wall lamps are thoughtful touches in any room of the home. Illuminate a hallway with a series of LED wall lights; flank a master bed with mid-century modern wall sconces; or decorate a living room or study with a modern wall lamp or two.

These fixtures shouldn't be relegated to a home's interiors, however. Modern outdoor sconces can transform a patio, terrace, or deck with warm, soft light, too. Affix wall sconces near your outdoor dining area or seating arrangement to shed light post-sunset. You'll be pleasantly surprised by just how many places a wall sconce can look right at home.

At Design Within Reach, discover what defines the many types of modern wall lamps available, then shop modern, minimalist, and contemporary designer wall lamps that will light your space in style.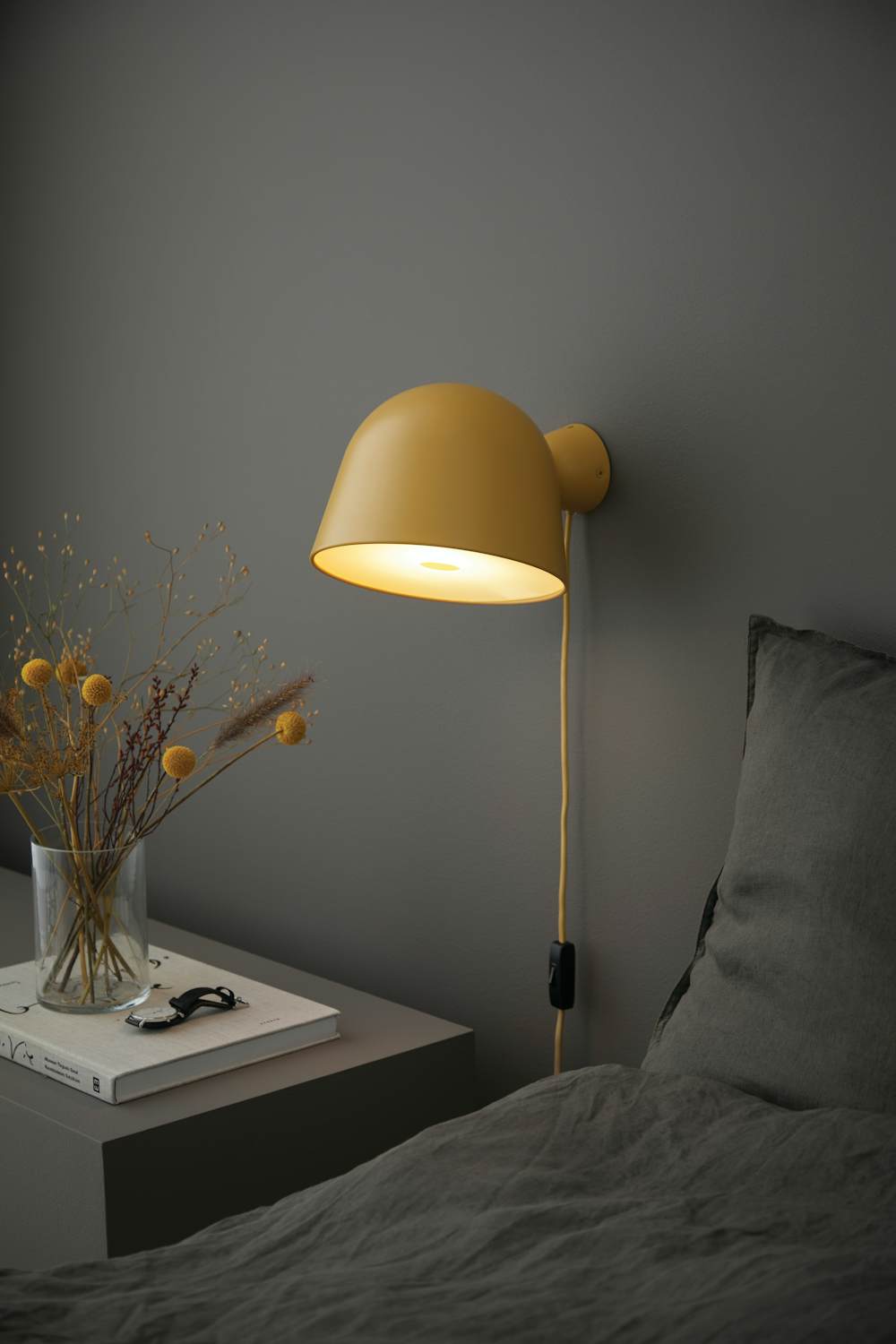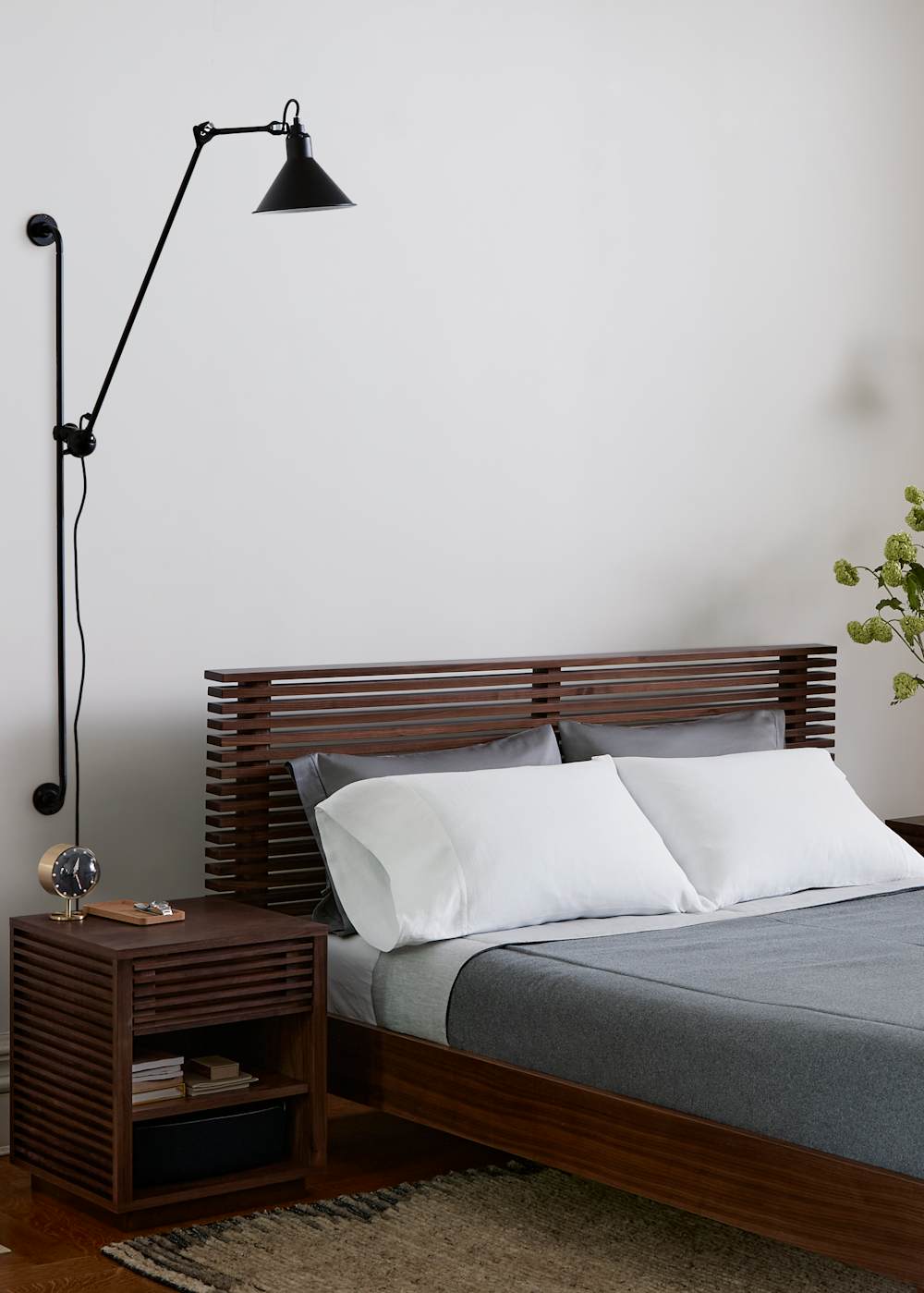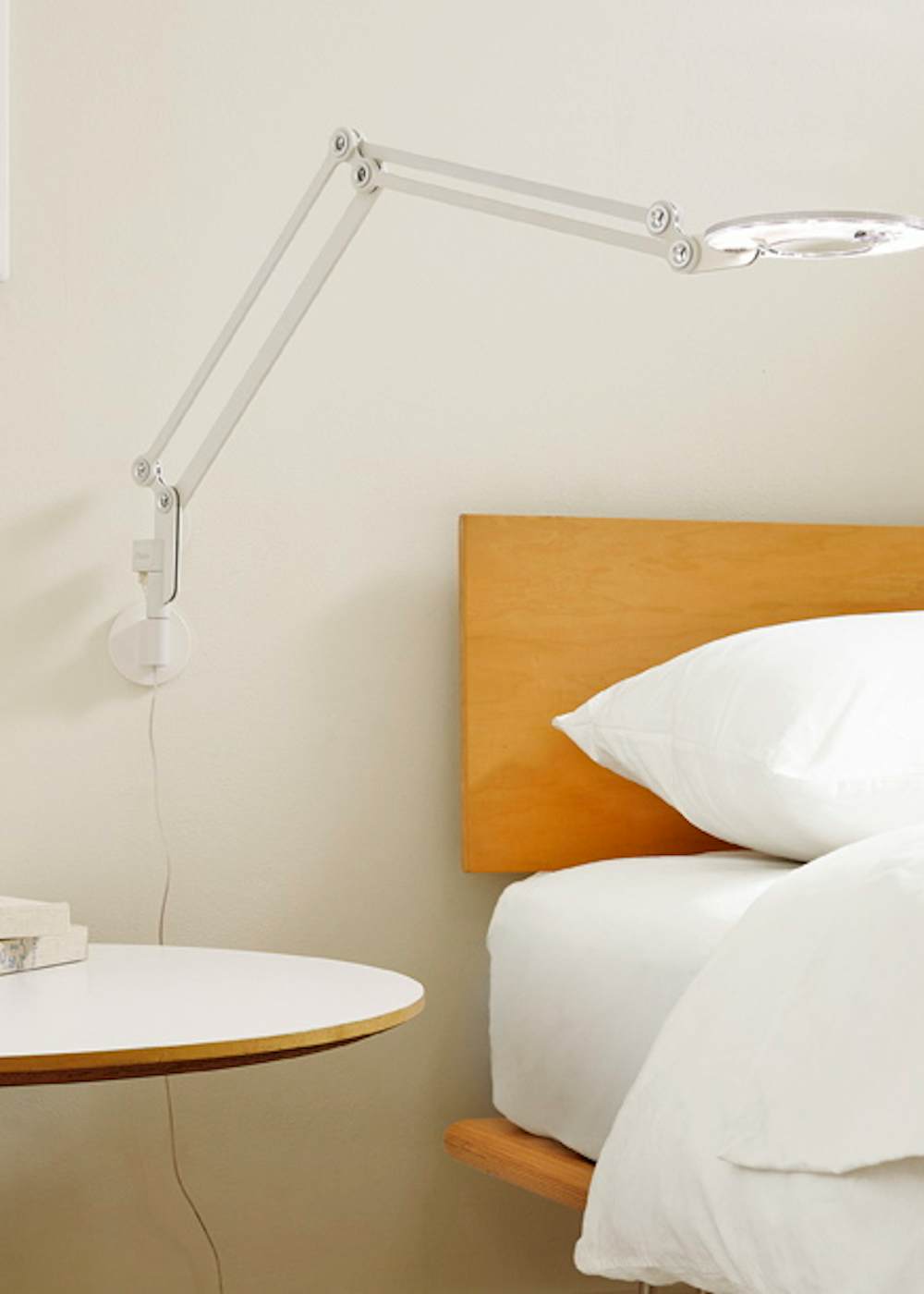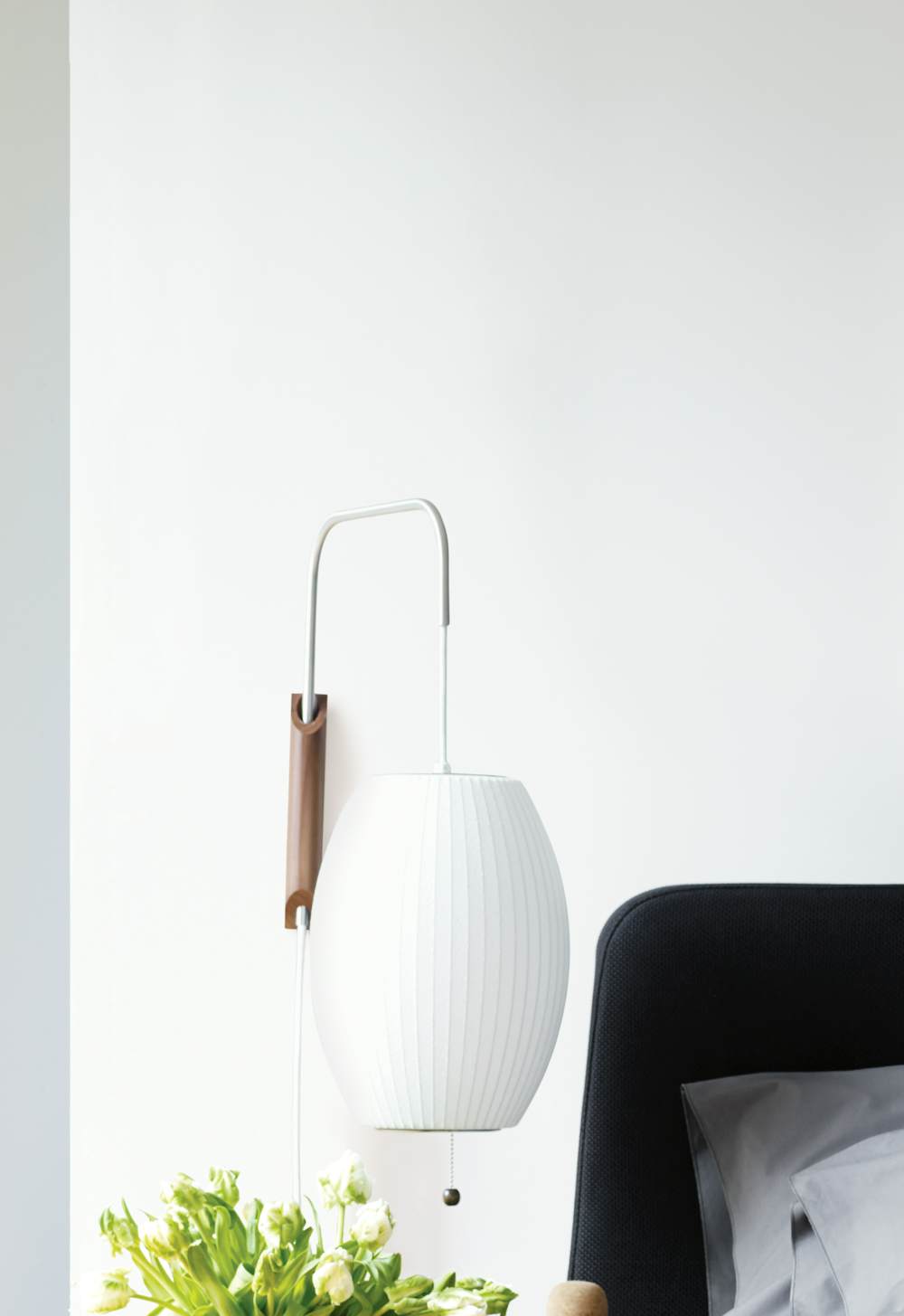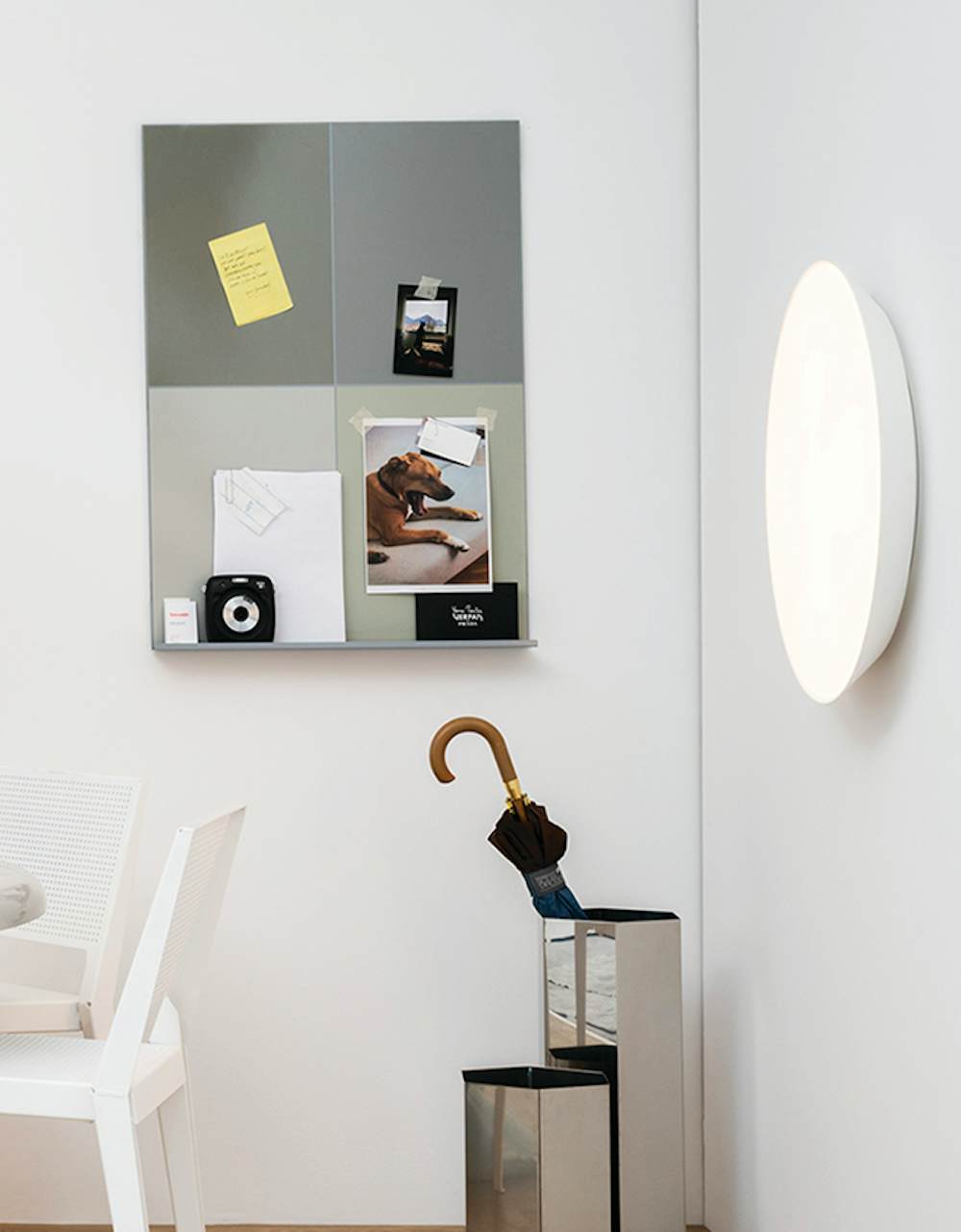 How to Choose Modern Wall Sconces & Wall Lights
Once you've chosen a style that you think plays well with your home's interiors, think about wall sconce placement. They're truly versatile fixtures that will look equally chic in a bedroom, office, bathroom, or living room. As a unique design element, a wall sconce effortlessly provides luminous ambient light to your interiors — no candles required.

Wall lights and sconces lend themselves particularly well to being used in multiples. In pairs, they can create symmetry positioned on either side of a bed, living room mantel, kitchen sideboard, or bathroom mirror. Modern wall lamps can also be placed at intervals along a hallway or stairwell for well-distributed lighting that naturally connects one space to another.

When it comes to positioning your wall sconces, a good rule to follow is to hang your wall sconces between 60" and 72" above the floor, depending on the height of your ceilings. If you're hanging multiple along a hallway, try to keep them at least 6' apart. If you're interested in using your wall lights for specific purposes, like reading or working, consider a swing-arm wall lamp or adjustable wall light that affords you increased control over the direction and position of light.

At Design Within Reach, we're here to answer questions and more, with complementary design services to support you at every step of your interior design journey. Our staff of in-store design professionals can give advice and recommendations via chat, photos, and live video. They can also do 3-D renderings of your rooms so you can see how an arrangement might work. Look for the black chat icon at the lower right of webpages.