With the introduction of his first products in the 1950s, industrial designer Jens Quistgaard was instrumental in bringing Danish Modern to midcentury American homes, and in the process, he transformed the way we look at housewares.

Quistgaard was born and raised in Copenhagen, Denmark; his father, a sculptor, offered early design training. As a child, Quistgaard made his own toys from wood scraps, and after receiving a blacksmith forge and an anvil at age 14, he began making jewelry and knives. He went on to study at a technical school in Copenhagen and apprenticed with the renowned Danish silversmith Georg Jensen. During World War II, he worked with the Danish Resistance.

By the early 1950s, Quistgaard had developed a line of hand-forged flatware called Fjord. Designed in stainless steel with teak handles, it was considered a daringly modern mingling of materials at the time. When American entrepreneur Ted Nierenberg saw Fjord displayed at the Danish Museum of Art and Design, he expressed interest in producing it on a large scale. Despite Quistgaard's initial reluctance – he was certain his pieces could be produced only by hand – he agreed, and by 1954 Dansk International Designs had been established, making Fjord flatware and other products available to post-war Americans hungry for anything Danish Modern.

The trend in residential architecture at the time was toward more open floor plans, including combined kitchens and dining rooms, which created a market for visually appealing cookware and tableware. Quistgaard was the right man for the time, seeing the potential for beauty in everyday household items. Elegant, well-made goods accessible to the average homemaker, his products bridged the gap between mere function and high design.

He saw a place for enameled steel in cookware, elevating the lowbrow material to something considered polished enough to sit on dining tables. His now-iconic Kobenstyle line of vividly colored enameled steel pots and pans was released by Dansk in 1956. Dansk also produced Quistgaard's sculptural teak pepper mill, an innovative design that combined a salt shaker on top and a pepper grinder on the bottom. Each was stamped with his initials, JHQ (sometimes IHQ, based on the Danish pronunciation of "Jens").

Quistgaard designed thousands of products during his time with Dansk, where he remained the principal creative force through the mid-1980s. Many classic Quistgaard pieces are considered collector's items today, and his work is featured in the permanent collections of both MoMA and The Met in New York, as well as The Louvre in Paris.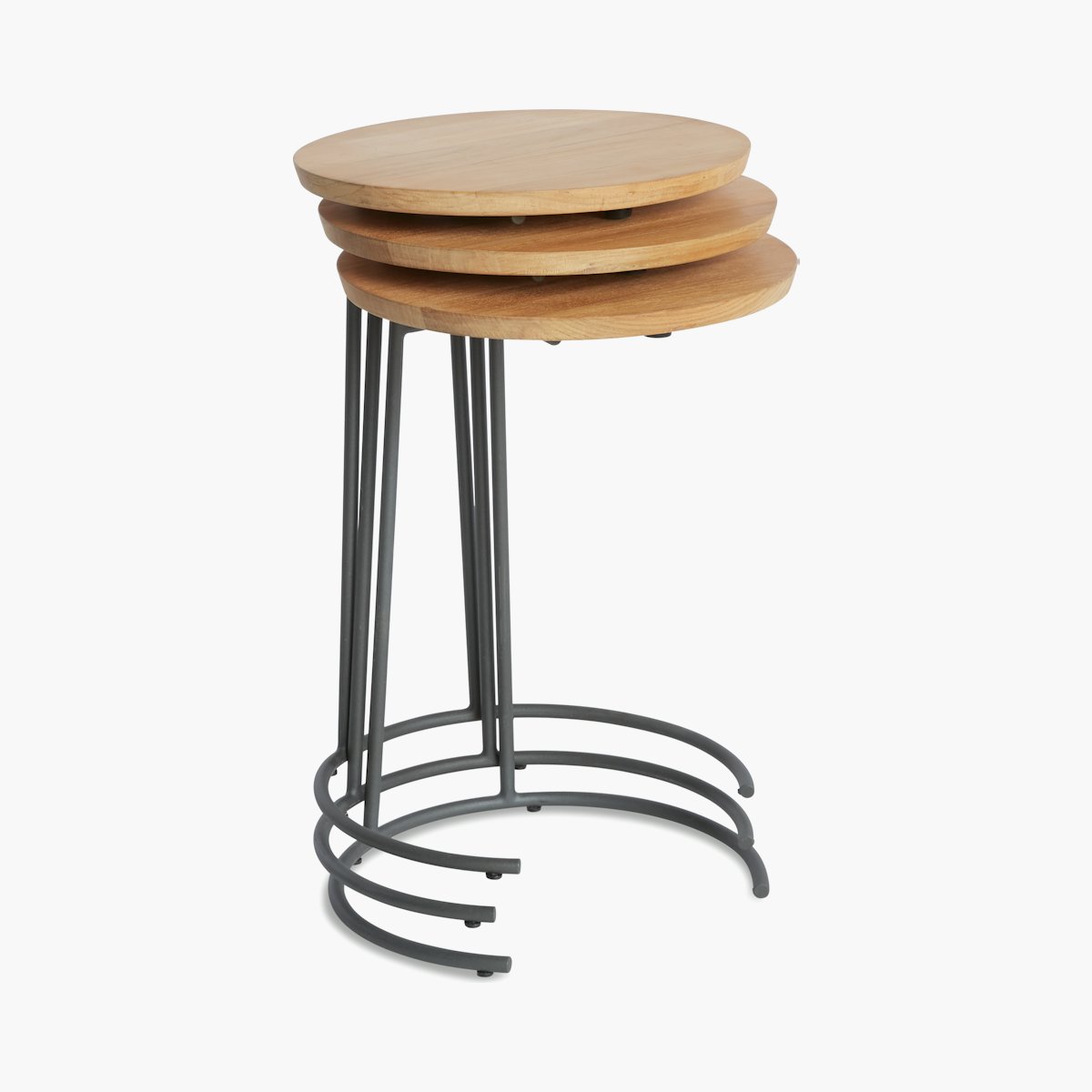 Outdoor T.710 Small Side Table
Design Within Reach
Price reduced from

$695.00

to
$521.25
25% off