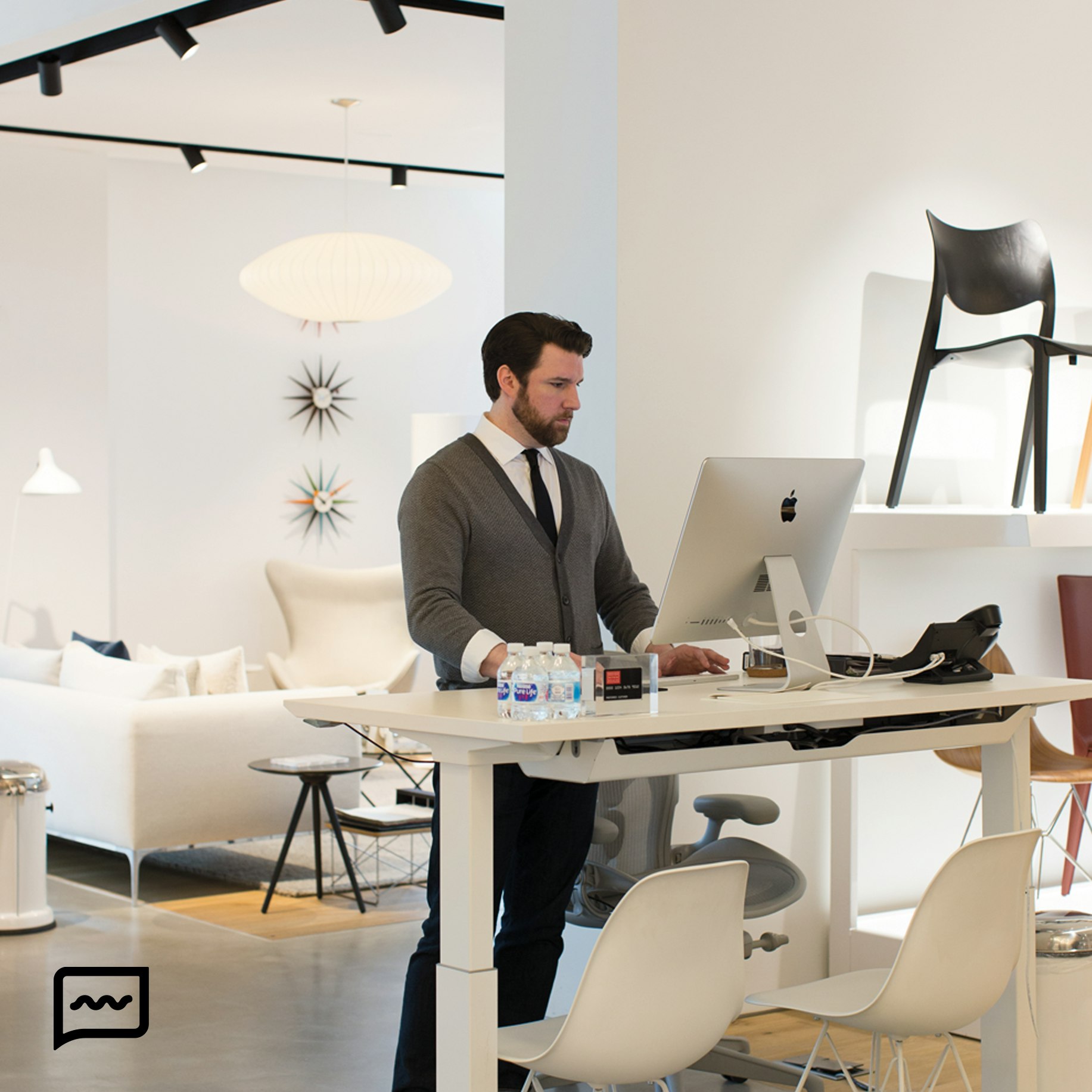 Any questions so far? We can help.
Complimentary design services including expert design consultations, in-home measuring and 3-D renderings of your rooms.
Modern Entryway Furniture
A mudroom or entryway, while also being a functional transition point from outdoors to indoors, also serves as a first impression of your home. As such, furnishing and decorating an entryway involves just as much care as furnishing and decorating other spaces in your home, even though it's not a place for entertaining. An entryway is ideally both welcoming and stylish, a compelling preview of the design choices made throughout the rest of your home. At Design Within Reach, shop modern entryway furniture, including entryway storage and accessories, that will invite guests inside with comfort and style.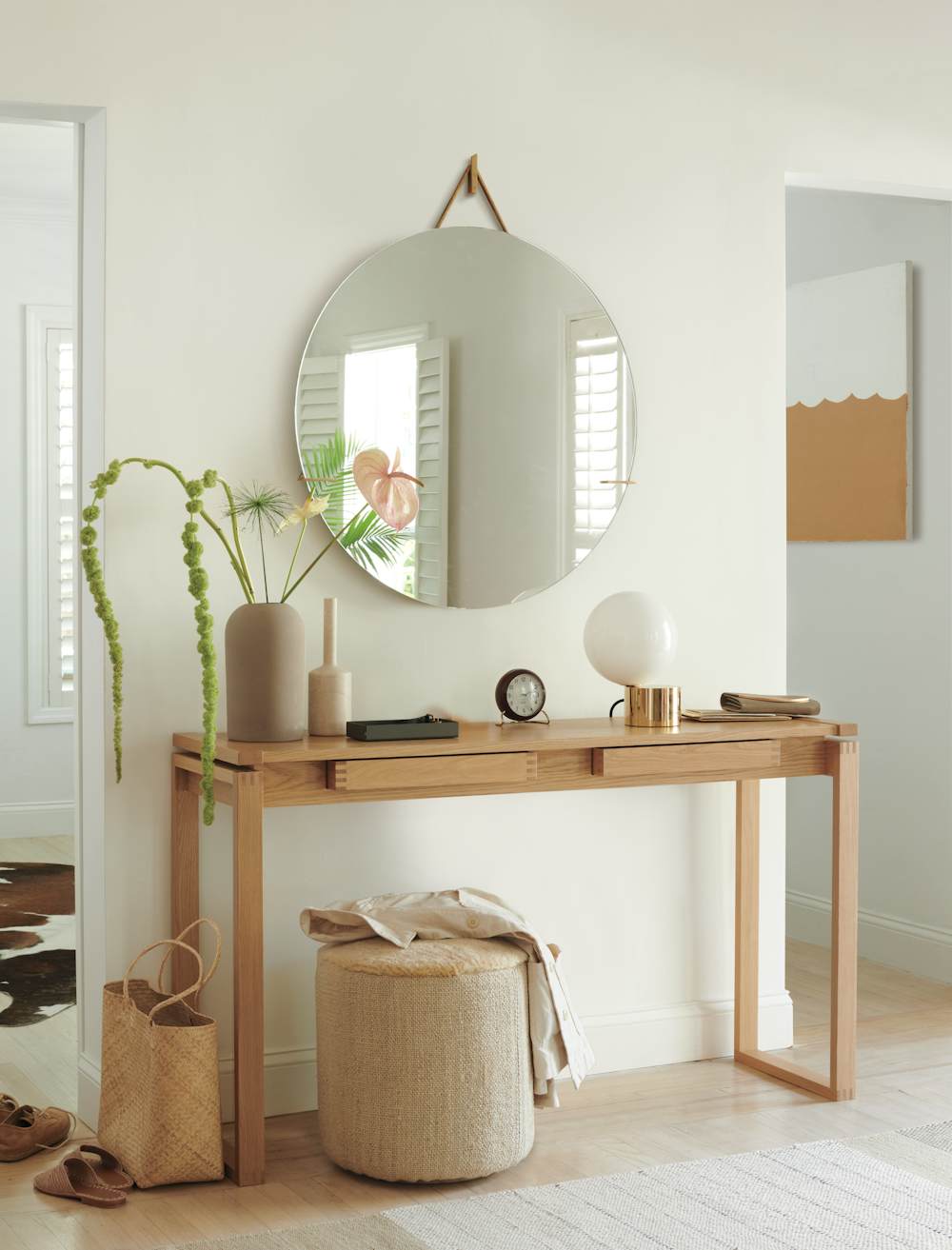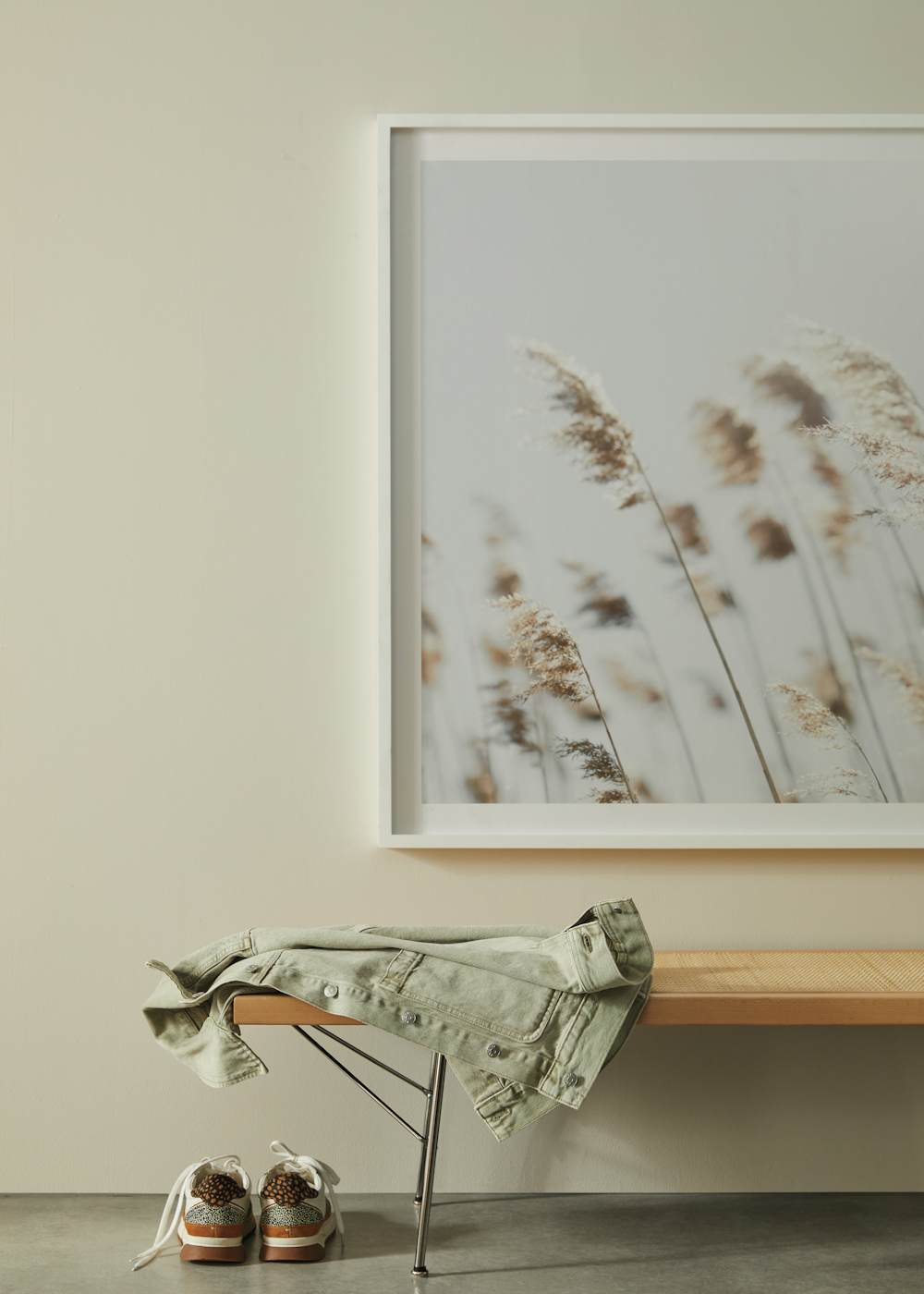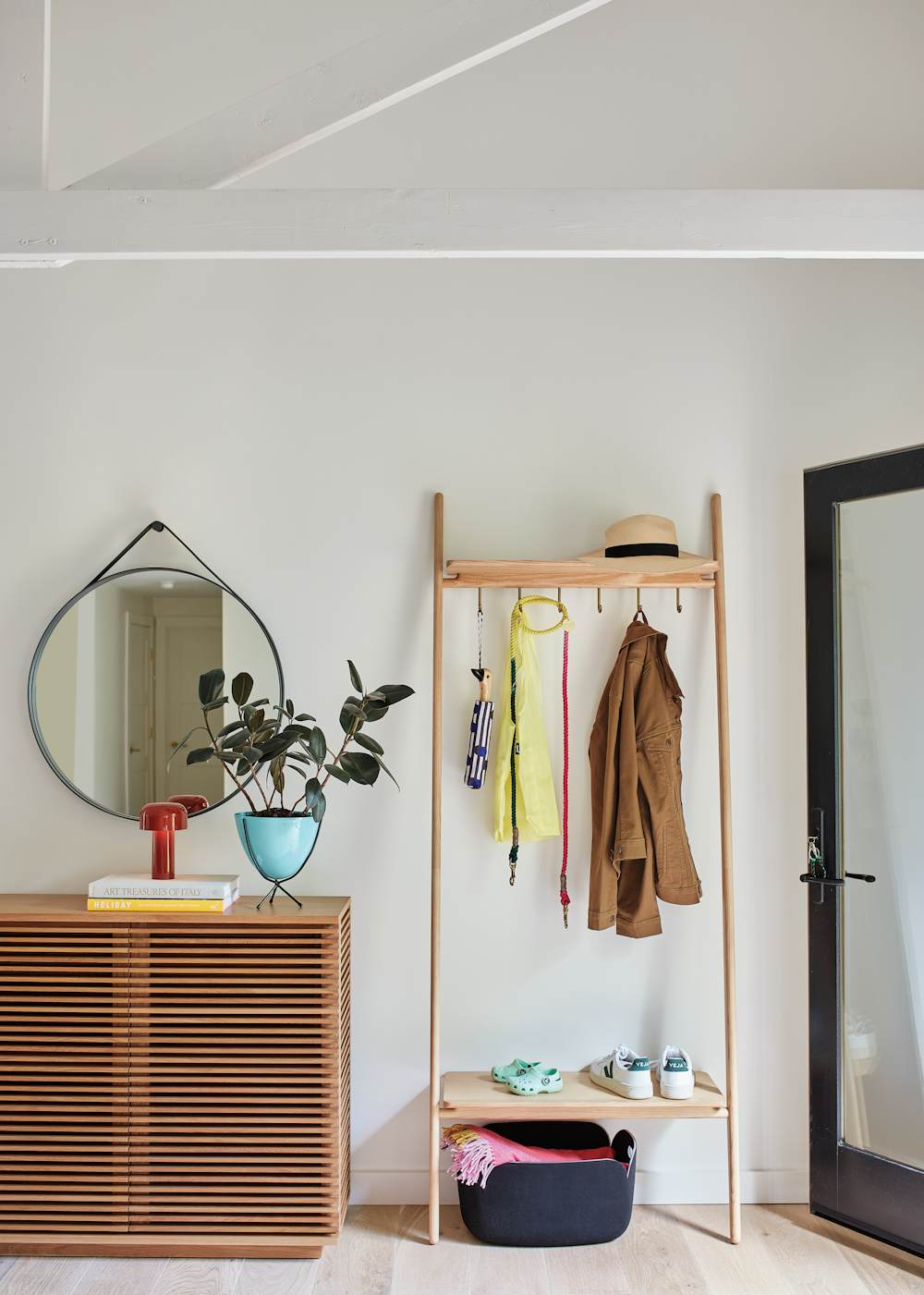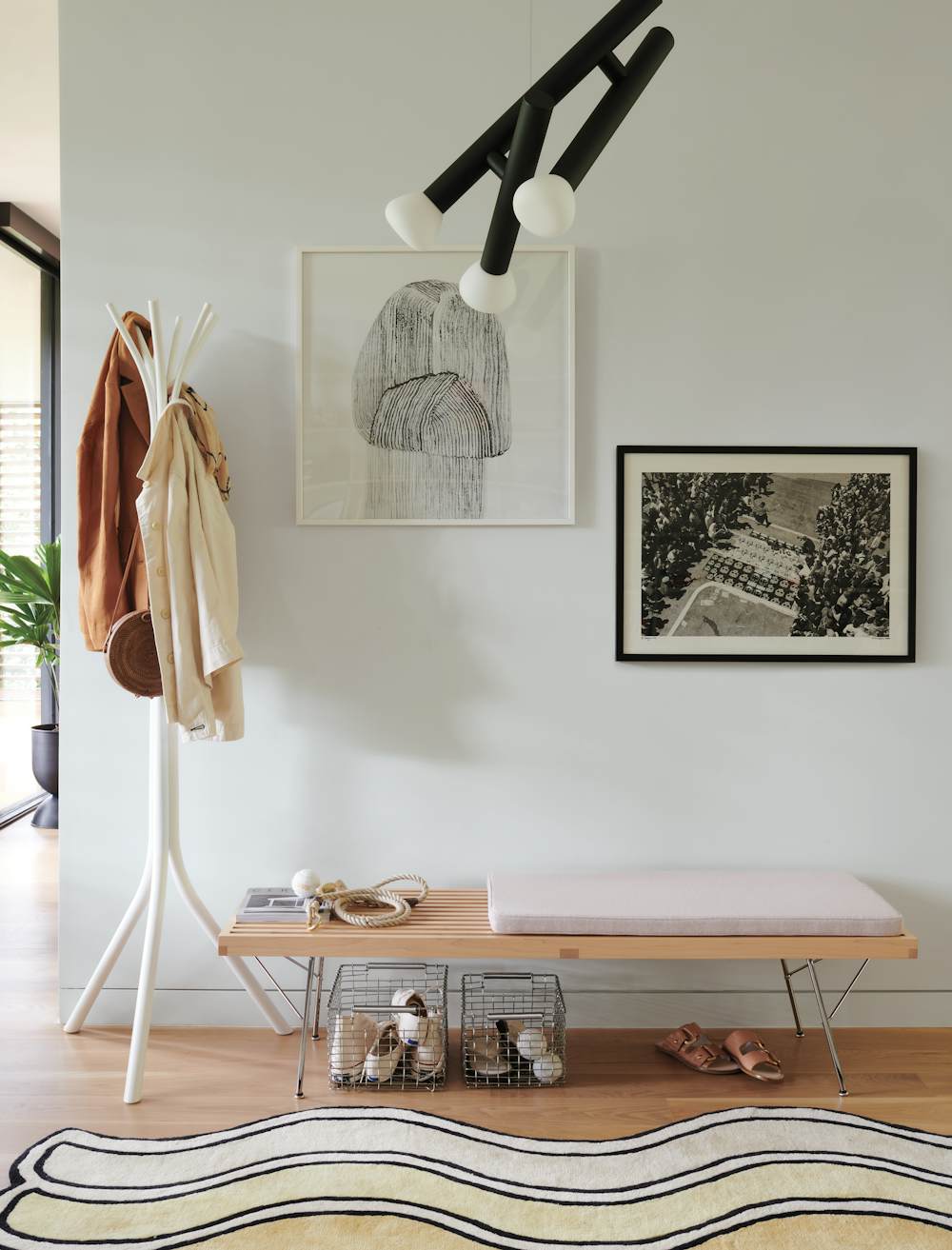 How to Choose Entryway Furniture
Get started furnishing your entryway with the utmost essentials: a place for guests to sit and remove their shoes, a place for those shoes to go, and a place for outerwear. Pair an entryway bench with a shoe rack or basket, or go with a storage bench so that visitors can store their shoes conveniently in the bench. If you're tight on space, opt for an entryway stool instead. If you can spare the floor space, place an entryway bench facing a console table with cubbies, cabinets, or shelves for shoes and other items.

For coats, the best storage solution depends on the size of your space. If you've got a lot of room in your entryway, go with a hall tree with a built-in bench and coat hooks or place a coat tree in a corner where it won't be in the way of foot traffic in and out of your home. If you're tight on space, think about wall hooks or over-the-door coat hangers that will make the most of your entryway walls and doors.

Don't forget to accessorize! Top a console table with a pretty catch-all dish for keys, wallets, and other miscellaneous items. Pair with a large vase filled with bright flowers to create an inviting atmosphere right away. Hang a wall mirror above the console table for a convenient place for your household and its guests to touch up as they enter or exit your home.

On the floors, place a welcome mat or entryway runner to catch debris before it can make its way into your home. Position an umbrella stand beside the door so guests have a place to put their wet umbrellas on rainy days.