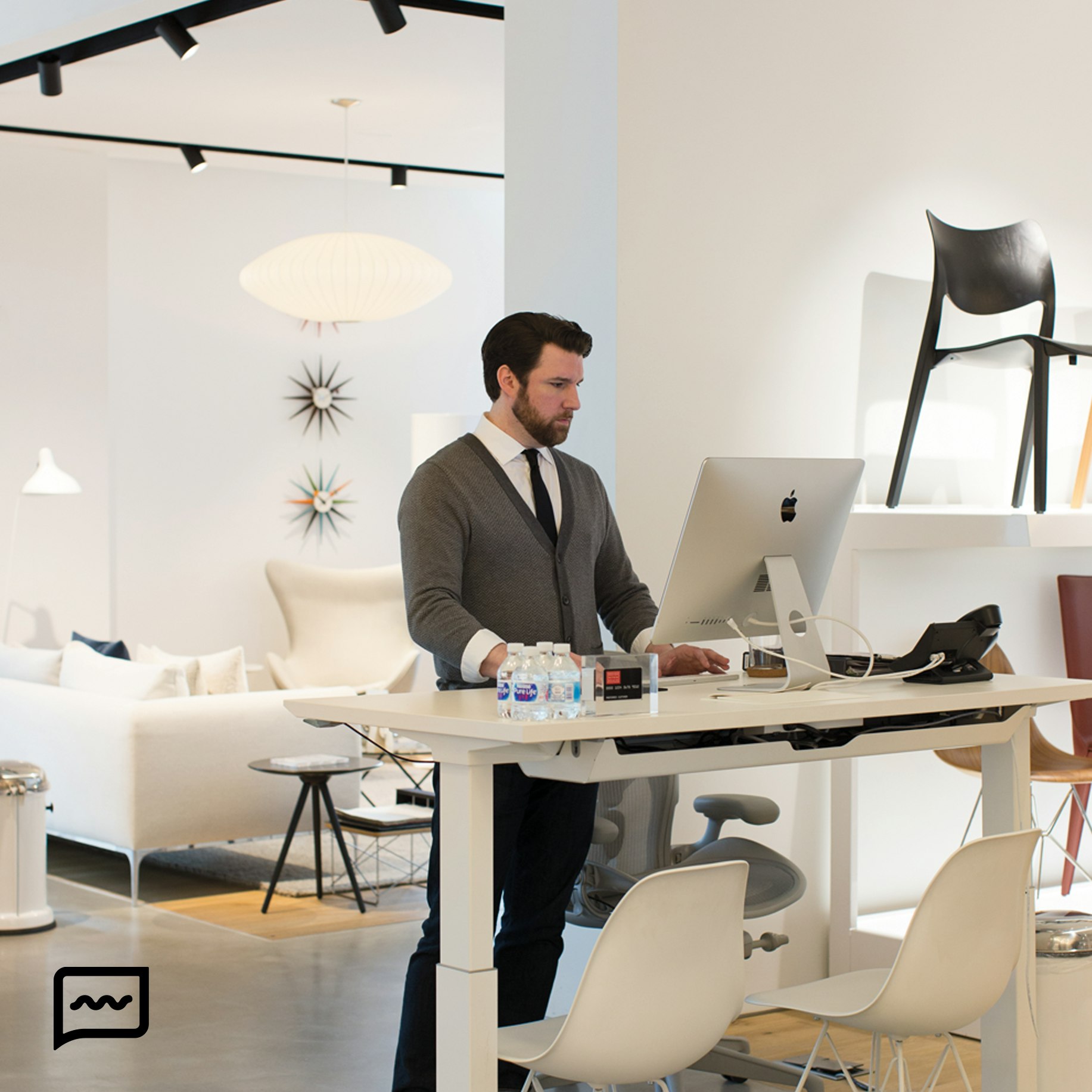 Any questions so far? We can help.
Complimentary design services including expert design consultations, in-home measuring and 3-D renderings of your rooms.
Modern Conference Room Tables
The modern office desk can come in many forms, from a more or less conventional-style desk with drawers to a table designed to function as a worktable. Such a table offers versatility in being able to provide a work area for a single person or for small groups. A mid-century modern conference table, like the Nelson X-Leg Table from Design Within Reach, brings a measure of streamlined style along with its ability to function as a work or meeting table. The modern conference table has a simple straightforward design and comes in a range of materials, shapes, and sizes. In rectangular shapes, multiple tables can be juxtaposed to make a large office meeting table that can serve the needs of large spaces and workgroups. In a home setting, a modern conference table can function as a worktable by day and then be converted to a family dining table in time for the evening meal. 
How to Choose a Conference Table for Your Office
Conference tables come in a wide range of sizes and materials. A round conference table, like the Eames Table from DWR, can also be considered a small conference table when the 30-inch round version is selected. It is also offered in a rectangular version up to 6 feet long. Like many tables, it comes with finish options that include various woods on top of a metal base. Wood conference tables are somewhat rare but could be configured by joining several dining tables into a group. The Florence Knoll Mini Desk fits the category of glass conference tables for modest size needs. Or join several of them together to create a conference table for larger groups.