Block Island Lounge Chair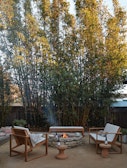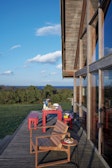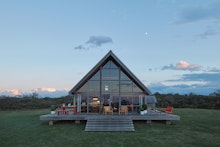 Block Island Lounge Chair
Launched posthumously as an homage to Jens Risom.
Grade-A solid teak with a beautiful straight grain.
Spaced-plank seat and back with a sled base.
Shipping Options
Return Options
Not satisfied with your purchase? We'll work with you to make it right. Contact us within three (3) days of your order's delivery.
Learn more
.
DWR honors a one (1) year warranty on all products. Brand-specific warranties may extend to longer periods.
You May Also Need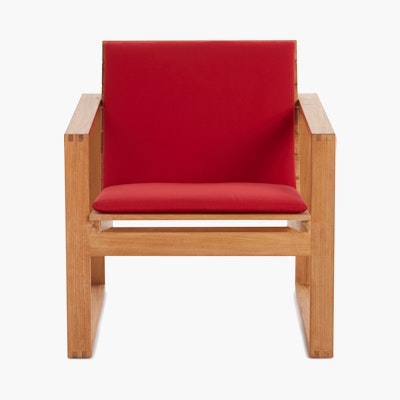 Price reduced from

$195.00

to
$117.00
40% off
Item Number:2515595
Select Styles for Availability
---
Details
Details
In 1967, Jens Risom built his family's vacation home on Block Island, Rhode Island. For a walking trail next to the property, he drew plans for outdoor furniture meant to provide a place for passersby to enjoy their surroundings. This collection fell by the wayside until he died at age 100 in 2016. We're honored to bring the Block Island Collection (2019) to life posthumously as an homage to Risom. This outdoor chair is made of grade-A teak harvested from strictly managed plantations, ensuring its sustainability. Made in Indonesia.
Launched posthumously as an homage to Jens Risom.
Made of solid teak with a beautifully straight grain.
This teak will develop a warm, silvery patina over time.
Spaced-plank seat and back with a sled base, durably constructed with box joints.
Cushion and fitted cover sold separately.
Brand
Collection
General Dimensions
Product Weight

29.5 lbs
Assembly

Comes fully assembled
Warranty

DWR honors a one (1) year warranty on all products. Brand-specific warranties may extend to longer periods.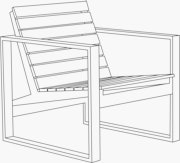 Block Island Lounge Chair
Height (in): 31
Width (in): 28⅛
Depth (in): 29½
Weight (lbs): 29.5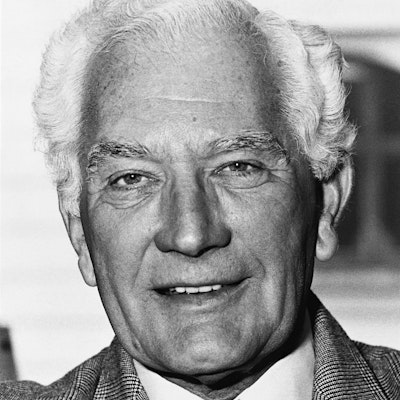 Jens Risom
Jens Risom is widely considered to be a pioneer in introducing Danish modern furniture to the United States through early work with the Knoll company and to a greater extent through his own company, which thrived in the 1950s and '60s.
More on Jens Risom
Care & Maintenance
Caring for Teak
Left to weather naturally outdoors, unfinished teak will gradually change color to a soft silver-grey as pigments in the surface layer begin to fade. We recommend allowing teak furniture to weather naturally in that way, and simply cleaning it thoroughly once or twice a year. If left in shade for long periods, teak will retain surface moisture and eventually develop mildew. Do not allow mildew to remain for extended periods. Remove mildew with teak cleaner, available at local hardware stores. Use a soft bristle brush to help with cleaning. Rinse thoroughly after cleaning and place furniture in a sunny area to dry.
Never use a power washer to clean teak. If you wish to retain the gold-brown color of new teak, apply a teak sealer. Sealing your teak furniture will not affect its strength or longevity, only its appearance. Once you seal teak furniture, you will need to regularly reseal it to provide continuous protection. Sealing also voids the one-year DWR warranty.
We recommend customized DWR rain covers for teak furniture left outdoors for long periods of inclement weather. DWR rain covers are breathable to mitigate mildew growth. In winter, store in a shed or garage. Store cushions separately to prevent transfer of moisture.
Caring for Cushions
One of the best ways to keep outdoor fabrics looking good and to delay deep cleanings is to properly maintain the fabrics. This can be accomplished by simply brushing off dirt before it becomes embedded, wiping up spills as soon as they occur and spot-cleaning soon after stains occur. Do not iron or dry-clean. To keep cushions looking their best, take them inside when not in use.
Follow these steps for general or light cleaning:
Brush off loose dirt.
Mix a solution of 2 ounces (1/4 cup) mild detergent – such as Woolite® laundry detergent or Dawn® dish-washing liquid – dissolved in a gallon of lukewarm water.
Use a sponge or a soft bristle brush to apply the solution.
Allow solution to soak into fabric.
Rinse thoroughly to completely remove solution residue.
Allow fabric to air-dry.
Printer Friendly Care & Maintenance