Price reduced from

$2,195.00

to
$1,865.75
Price reduced from

$2,195.00

to
$1,865.75
Estimated Arrival:
Available to ship in: 4 weeks
Flat weave with lavish use of color.
Handwoven with 100% wool.
Rug pad recommended.
Shipping Options
Threshold Delivery, In-Home Delivery
Return Options
Not satisfied with your purchase? We'll work with you to make it right. Contact us within three (3) days of your order's delivery.
Learn more
.
2-year warranty (terms and conditions may vary)
You May Also Need
Price reduced from

$95.00

to
$80.75
Item Number:100062389
Estimated Arrival:
In stock and ready to ship
---
Elements of a great rug —
Multitone combines three vital elements that make a successful rug: "Interesting yarns, great construction, and the right technique to give the pattern dazzling oxygen," says designer Hella Jongerius.
Details
Details
Secret beauty
Material research plays a primary role in the creations of Dutch artist and German resident Hella Jongerius, whose works are held at MoMA, Cooper Hewitt, and the Art Institute of Chicago, among others. Jongerius' Multitone Rug (2014) reflects her eye for color. Why do her colors look so beautiful together? "That's the secret of the color-cooking chef," she says. Multitone's rich texture lies in its flat handwoven basket construction – what she calls "the archetype of weaving." Made in India.
Flat weave with lavish mix of color.
Handwoven with 100% wool.
Rug pad recommended.
Brand
General Dimensions
Box Dimensions
Assembly

Comes fully assembled
Warranty

2-year warranty (terms and conditions may vary)
6' x 9'
Width (in): 71
Depth (in): 108
8' x 10'
Width (in): 95
Depth (in): 120
5' x 7'
Width (in): 61
Depth (in): 85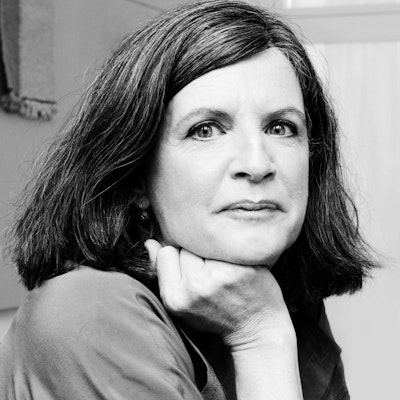 Hella Jongerius
"My main focus when I design an object is the relationship between the object and the user," says Berlin-based Dutch designer Hella Jongerius. She has been combining her incredible attention to detail with an innovative approach to color to create textiles, rugs, housewares and furniture since she graduated with a degree in industrial design in 1993.
More on Hella Jongerius
Reviews
Reviews
Favorite Rugs
I actually purchased BOTH of the colors of this rug - one for a hallway and one for a dining room. I absolutely love them and they are my favorite rugs! Great quality and they are beautiful. I've had mine for about a year or more now and they are holding up very well to family foot traffic.